2019-June 2022
Back in 2019, my friend Ester Shmulyian and I conceptualized an art piece called The Kitten to bring to the annual Jetlag Festival in the Peaceful Valley in upstate New York.
The piece was planned for the 2020 festival, however, due to a certain global pandemic this event never occurred. In 2022, the Jetlag organizers reached out and provided a grant to help fund The Kitten and the dream was revived for the festival that summer.
I designed The Kitten in Fusion 360. The general form is the outline of a kitten face rotated around. This results in 8 identical panels placed in a circle. Within the patterns I put organic looking blobs to contrast with the sharper geometric outline. The blobs are illuminated with 1,680 LEDs from within. The panels are covered in mirrored vinyl so the adjacent panels reflect each other.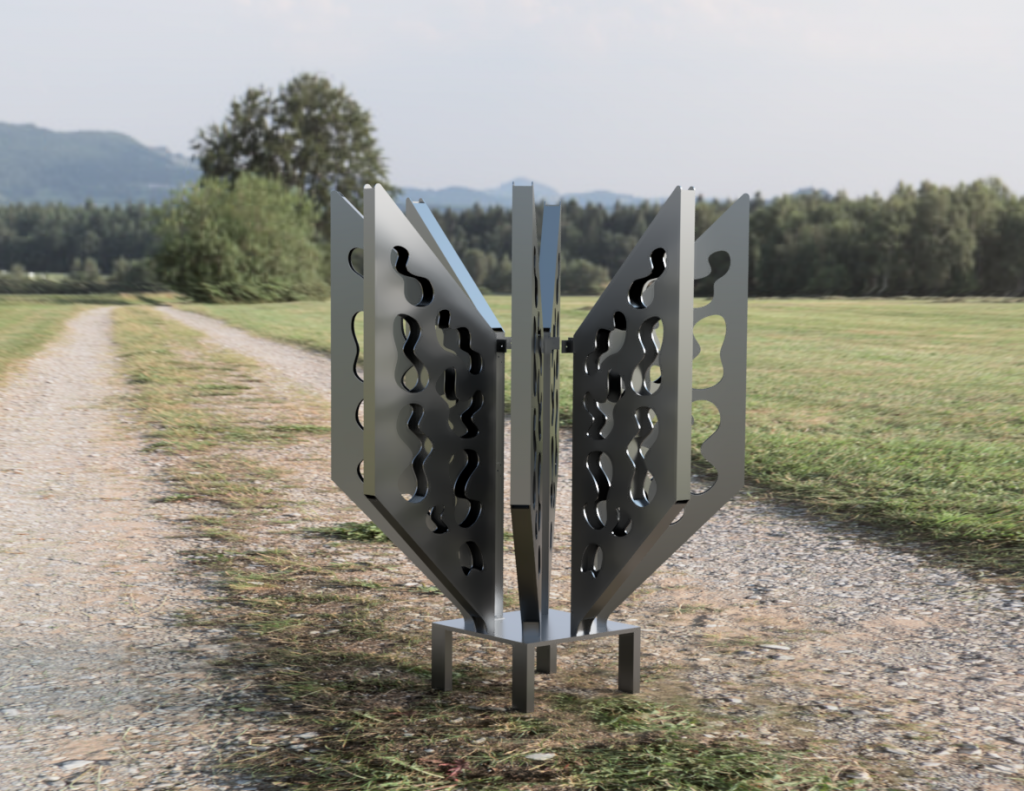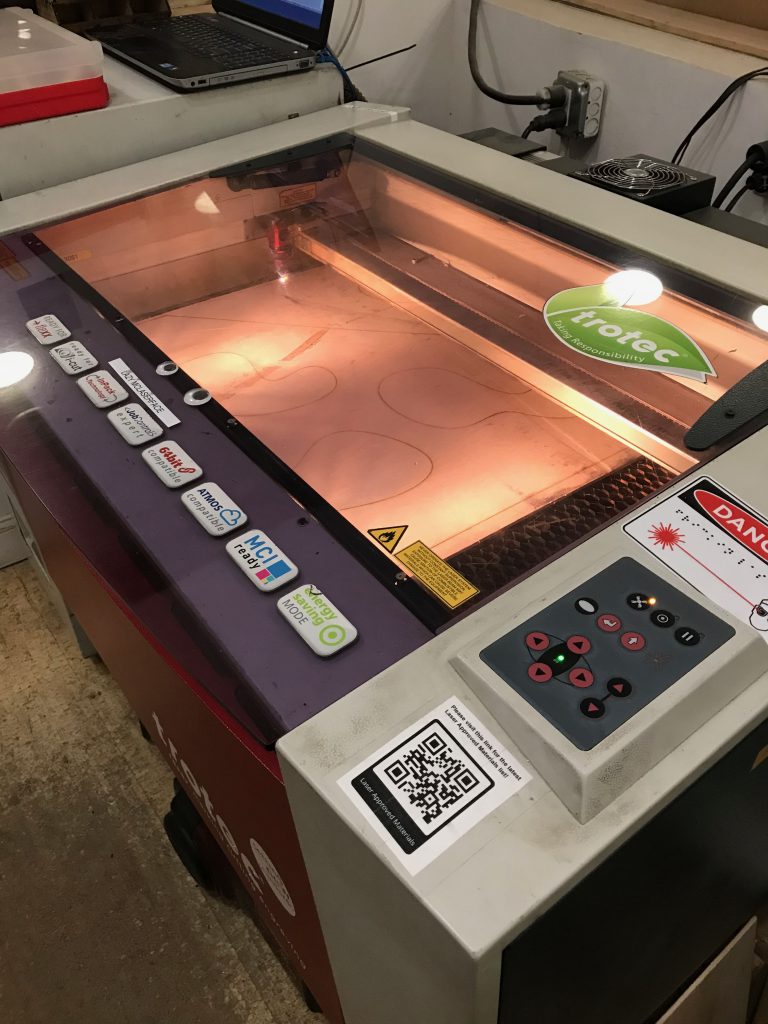 I constructed The Kitten in my apartment. It barely fit.
In these images you can see the inner wood support structure that also acts as a light baffle so each blob can be more distinctly illuminated by the LED strips that run around the inside.
Photography diffusing film was placed over the blobs to diffuse the light from the LEDs.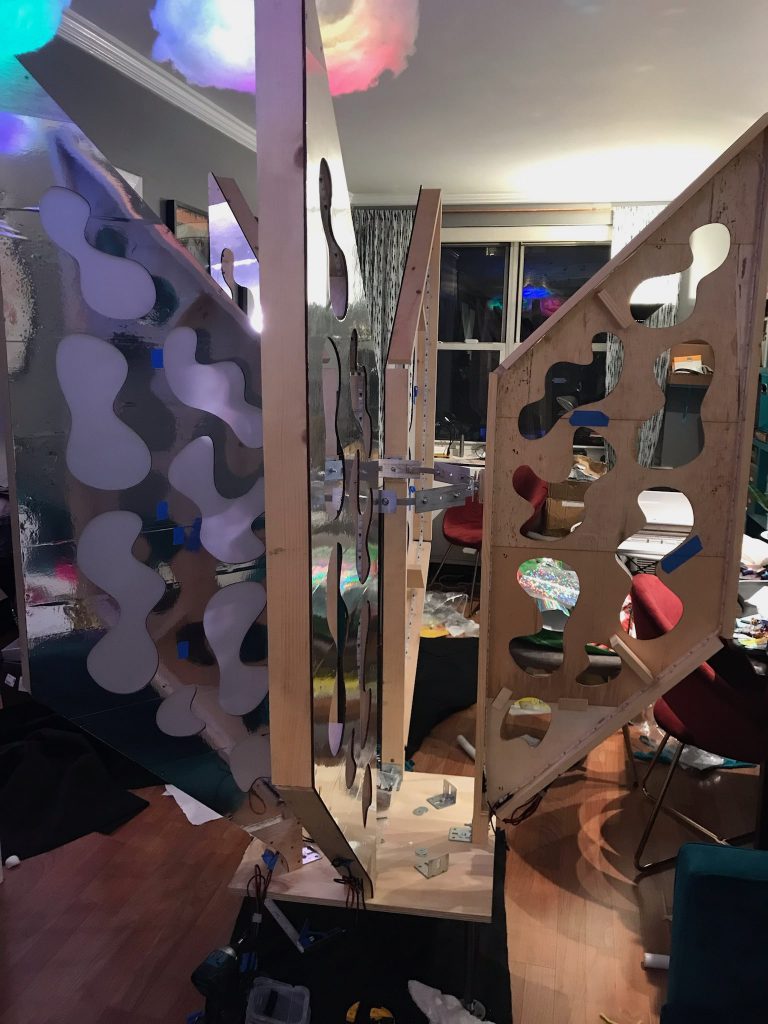 It took many painstaking hours of Ester and I applying mirror vinyl and diffusing film to complete all the panels.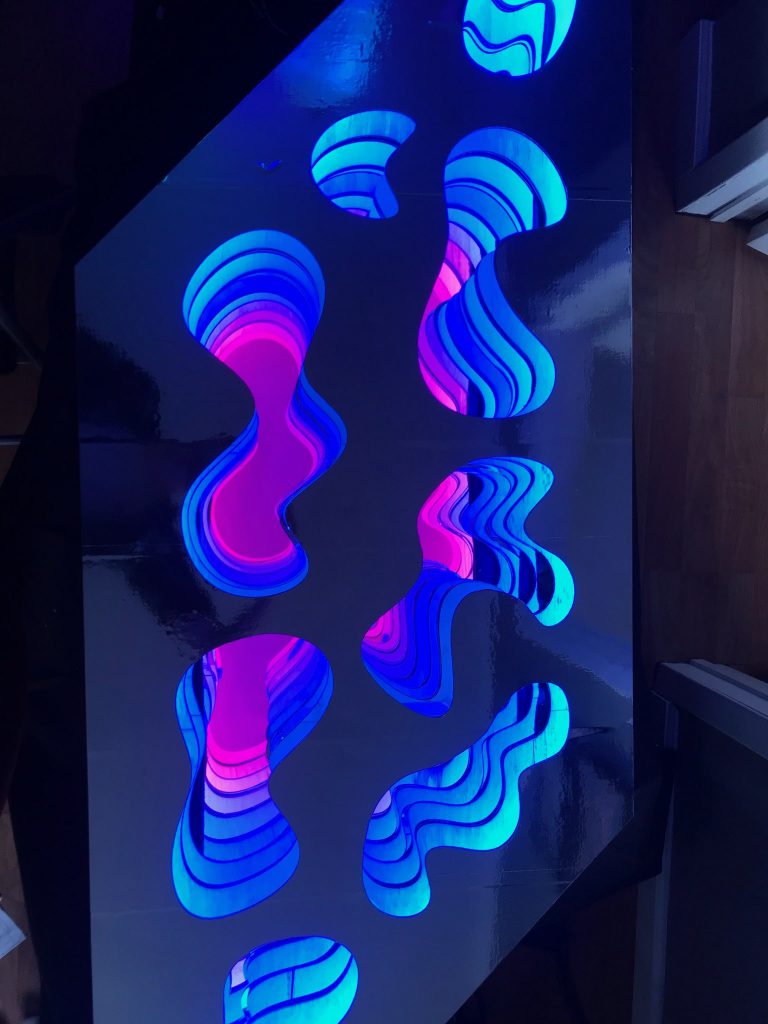 Being a day and night festival, The Kitten was designed from the onset to have a striking presence at all times of day.
During the day the reflective panels take the spotlight. They create an illusion of transparency, what appears to be a panel behind another panel is actually just the reflection of the panel closer to you. The Sun also diffuses through the blobs and makes them almost seem to glow.
Dawn and dusk were also great viewing times as you could see clearly the reflection of the structure and the colors from the now illuminated blobs.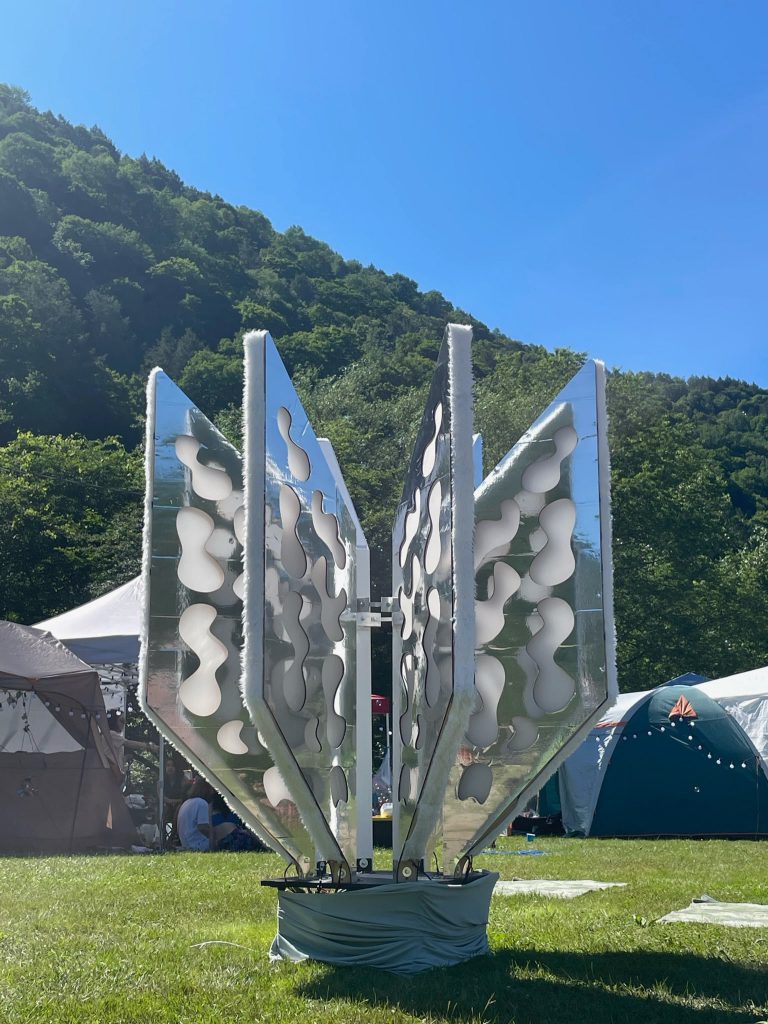 At night, the glow from the blobs takes over with the reflections in adjacent patterns doubling the effect of the lighting.
The Kitten's LEDs are controlled in LXStudio. The structure is mapped in 3 dimensional space which enables patterns that spin and push color gradients across all the blobs.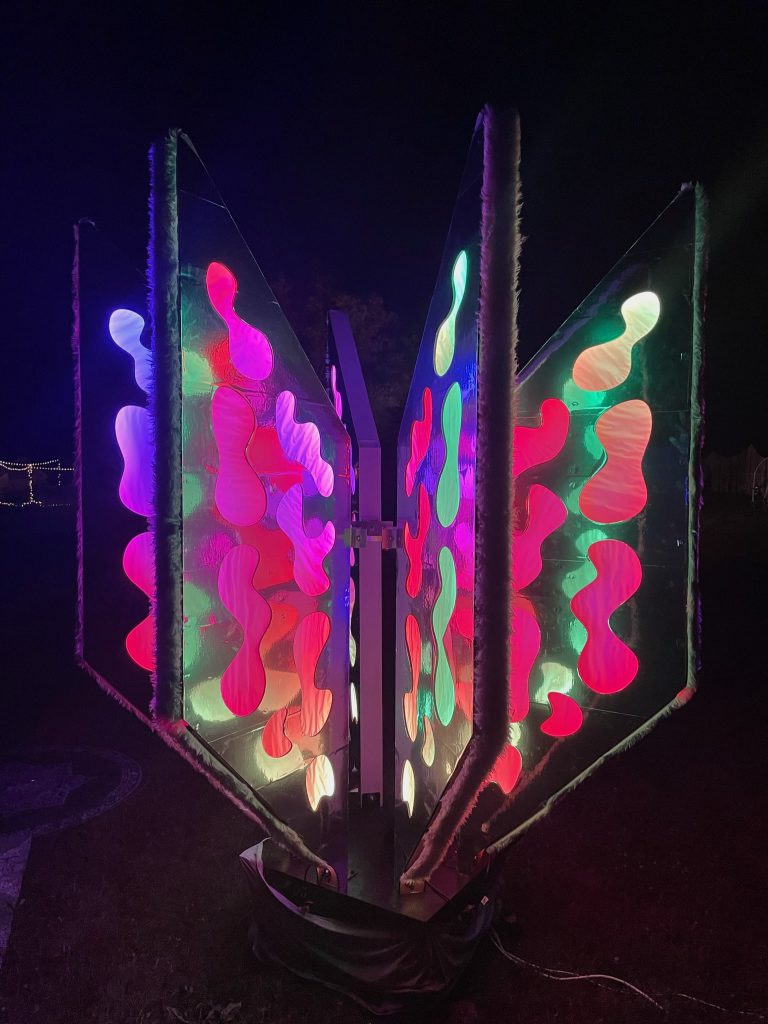 The Kitten has so far been displayed at:
Jetlag Festival 2022
Kostume Kult Freakkshow 2022
NYC Burning Man Decompression
Human-Assisted Art "Evolution" Gallery