April-May 2022
The Theme of Kostume Kult's annual Black and Light Ball party was Alien Conspiracy.
During the planning of the party my friend Gene Harrison who was producing the event called me and asked if it might be possible to convert the Pentagram from Horned Ball into a UFO that could abduct people during the party. It was not a question if I wanted to do this but only how.
I again worked with my friend Nina Van Stryum to complete the project.
To create the classic under dome shape of the UFO – we used chicken wire bent into a dome shape. Nina then covered the mesh in paper mache and painted over it. We left open strips for some LEDs to shine light through and added alien shapes in UV paint.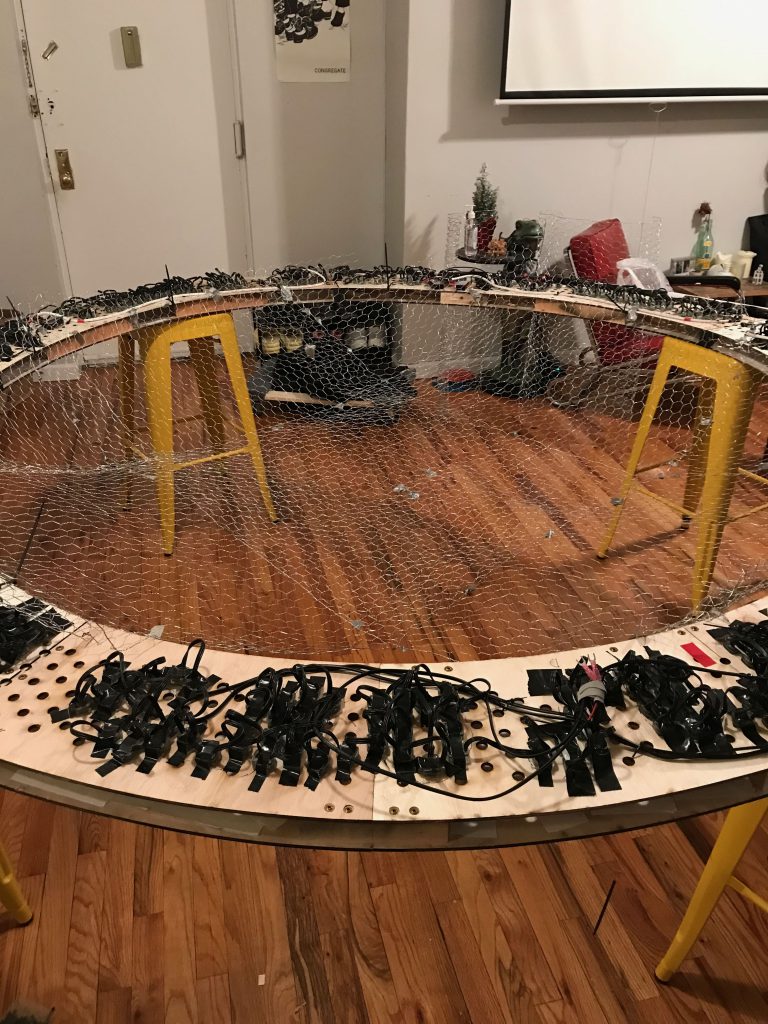 An extra ring of pool noodle was added around the edge to give the UFO more of a spaceship look.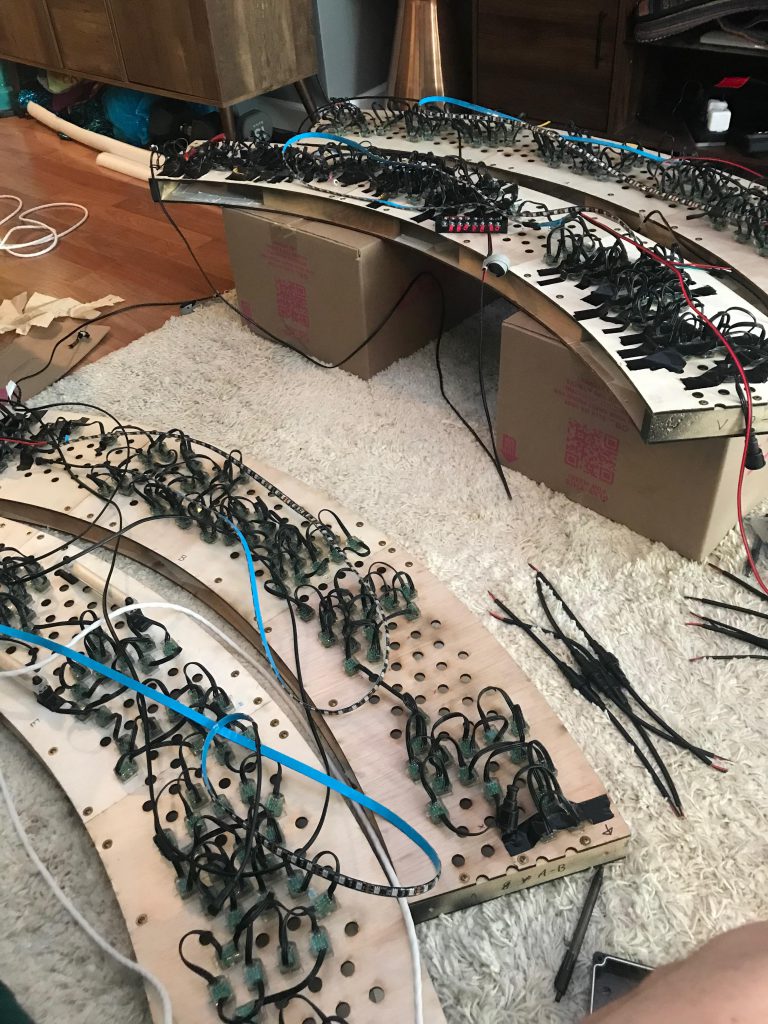 To Crete the "abduction effect" Gene and I found a CO2 cannon that could be mounted inside the UFO to blast a jet of CO2 fog down at the crowd.
I figured out a way to use LXstudio and the Advatek controller that ran the LEDs to fire off DMX commands to drive the cannon.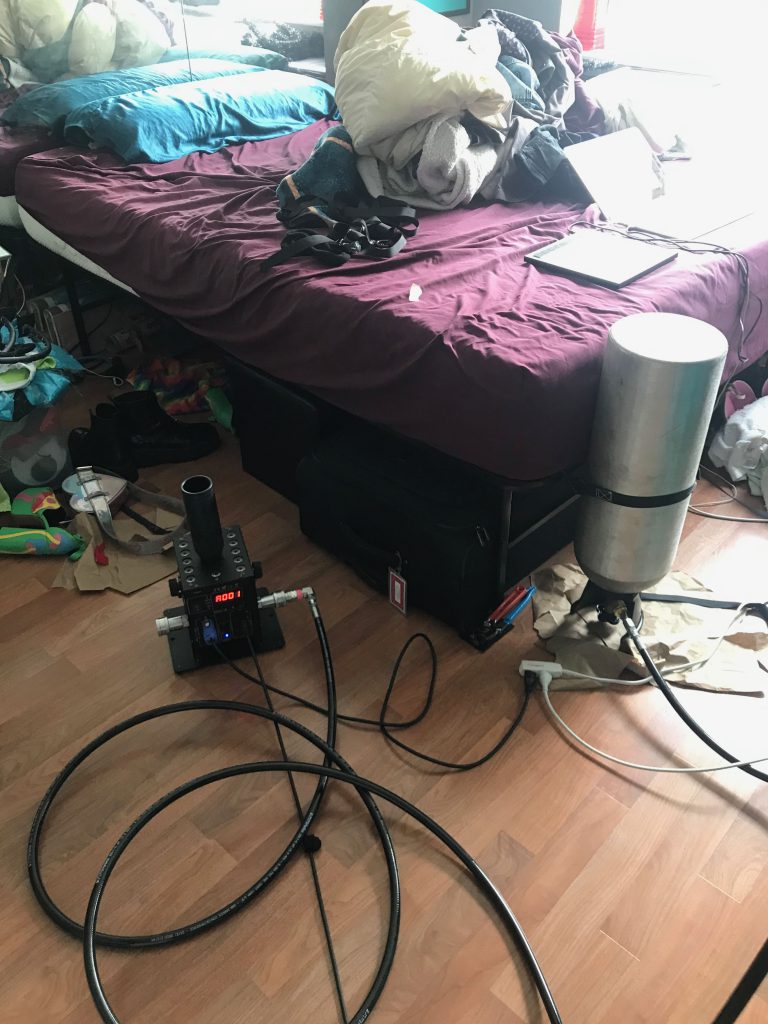 Finally the UFO was hoisted above the dance floor where I had the remarkably fun task of pressing a button every now and then that abducted the party goers to a new dimension.